1) Determine Space
First we asked her about the existing space. She wants the new cabinet to fit the already existing space. The current countertop height is about 33 inches, and bathroom counters can range from 31–36 inches high.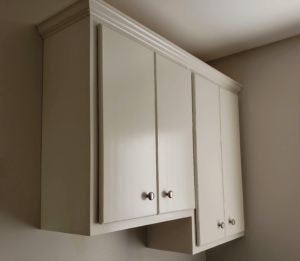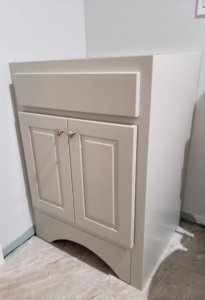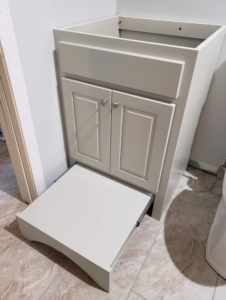 2) Consider Storage
Our client wants additional storage as well. We will be adding a small counter top cabinet to accomplish this. Additionally, the doors will hide bathroom clutter.
IHS will work with you to make the perfect cabinet for your space. Bring us a picture of what you envision, and we can build it. That's our business model, after all. We have helped countless clients through this method, and we intend to help you, too.